Automotive Noblesville Locksmith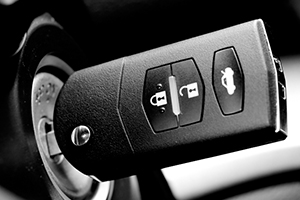 As you head out to your car, of course it's always wise to keep that mantra in mind: Keys and phone. Phone and keys. We usually just don't think about it otherwise. Until that one time, when for whatever reason, we get into too much of a rush. Oh no! You're locked out of your vehicle! It's even worse if the keys are dangling in the ignition, and the car doors are locked shut. How embarrassing! Furthermore, if it's after dark, you may quickly go into a panic. But there's no need to be alarmed. The mobile staff automotive locksmiths here at Noble Locksmith Service will come to your rescue! You still have your phone, don't you? Just dial it!
CALL NOW! (317) 622-0123  We'll get you back on the road again in no time!
All the mobile staff automotive locksmiths of Noble Locksmith Service are local to Noblesville, Indiana, as well as certified, insured, licensed, background-checked, and bonded. Moreover, since we service all automobile makes and models, you can rest assured, we'll help you, too.
Noble Locksmith Service offers top-or-the-line automotive locksmith solutions:
automotive emergency lockout help, 24/7
open your locked vehicle
smart keys
open the trunk
replace car keys & car locks
unjam the glove box
transponder chips
replace ignition cylinder
lock repairs done after a car break-in
High-Security Sidewinder key duplication services
extracting broken & stuck car keys
…& much more!
Wherever you are in Noblesville, Indiana stranded without your car keys, we'll respond immediately, 24 hours a day, 7 days a week!
CALL DAY OR NIGHT! (317) 622-0123